Super PC Systems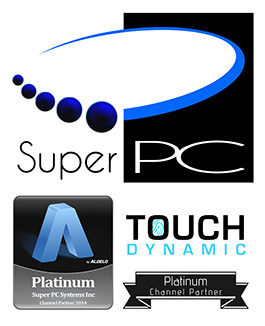 Super PC Systems was founded in 2003 with a unique insight into the Point-of-Sale market. By speaking with restaurant owners and staff, and by extensively observing how people use their Point-of-Sale, we came to the conclusion that many customers were frustrated by systems that are expensive, complicated and lacked the customization that management needed to run their restaurant with confidence. What was needed was an affordable Point-of-Sale system that was intuitive in use and had a powerful back-end with extensive reporting features.
We turned to Aldelo. Among the competing systems, Aldelo POS stands out for its flexibility, its depth of features and its simplicity in training and use. In a single training session, your employees can understand the functioning of the system well enough to use it on their own. Additional training for employees and in-depth training for managers is free, as is 24/7 support by our staff of trained technicians, most of whom are based in New York.
Throughout our years of experience, we have learned the most efficient way to build a POS system to suit each individual client's needs. We use hardware that is selected for durability, reliability and affordability to tailor your system to the space and nature of your business.
Our clients include single-owner pizzerias, large chains of fast-food restaurants, fine dining establishments and everything in between – with 1,600 clients and growing, we have become the largest Aldelo dealer in New York, and have been certified as an Elite Aldelo Dealer.
If you want to learn more, please fill out our contact form and one of our sales agents will contact you shortly.
Aldelo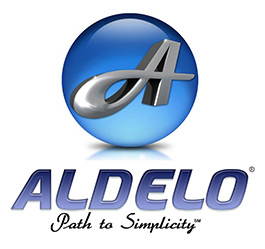 Our Mission
When Aldelo was founded, we had only one mission in mind; it is the mission to develop simple to use, feature rich, reliable and cost effective software solutions for the hospitality, retail and payment processing industries.
Throughout the years, we have kept that mission in mind for our growth strategies and products. This unyielding focus to our original mission has helped us achieve over 80,000 installations and over 500 channel partners around the world.
Our Company
Aldelo is a privately held organization headquartered in Pleasanton, CA. We have offices in California, and a vast channel partner network around the world.
Our Products
Aldelo currently offers two core products to its customer base. The first core product is our advanced point of sale and management software for table service and quick service hospitality operations.
The second core product is our next generation secured payment processing software certified for retail, restaurant and MOTO industry merchants.
Both of our core products seamlessly integrate with each other to deliver an end to end customer experience.
Additionally, both of our core products also offer extensive ISV integration options to further extend their capabilities.
Our Services
Aldelo is not just a software development company. We also stand behind our products with world class 24/7 live technical services to our end users, channel partners and business affiliates.
Our support call center is located in California, and we do not degrade quality of service by outsourcing. Our support engineers have immediate access to our developers and other senior staff should the need arise.
Our Development Talents
Our software development team consists of multi-facet talents including C#, .NET Framework, SQL Server 2005/2008, T-SQL, ASP.NET AJAX, WPF, WCF and many other latest technologies.
All of the members within our software development group are mid to senior level engineers, many of whom have commercial development experiences in excess of 10 years.
Our Growth
Aldelo is a financially strong organization that believes in organic growth. We have deployed over 80,000 POS installations, servicing tens of thousands of customers and built a strong channel partner network consisting of over 500 independent organizations.
Since 2001, our restaurant point of sale software (Aldelo POS) has accomplished an average annual growth of 44% in licensing. The average annual growth figure would have been significantly higher if the initial release was also factored.
Since mid 2006 initial release, our payment processing software (Aldelo EDC) had accomplished an average annual growth of 62% in merchant account boardings. As of end of 2012, we've deployed over 20,000 merchant accounts who use our payment processing software for their businesses.
This growth and financial stability demonstrate our ability to commit to top quality products and world class service to our customers and channel partners.
Our Future
In the coming years, Aldelo plans to introduce new products that will further reinforce our mission and help hospitality and retail operators achieve business simplicity.